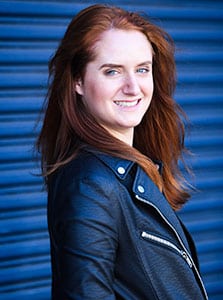 Jennifer Hansen
Financial Analyst
Jennifer grew up in the mountains of Northern California and moved to San Francisco in 2009 to pursue a B.S. in Hospitality and Tourism Management at San Francisco State University. Then, she began a career in San Francisco as an Operations Manager and Event Coordinator in the local hotel and restaurant industry. After realizing she wanted to have more of an impact within her community, Jennifer took an opportunity as a Program Coordinator at a Behavioral Health hospital in the South Bay. Primarily assisting clients with community re-entry and developing recovery plans for those living with mental health conditions and dual diagnosis. Wanting to affect change closer to home, she joined DISH in early 2018 as a temporary administrative assistant, then the Facilities Administrative Assistant, and now the Facilities Coordinator Project Manager. Jennifer is thrilled to be part of an organization that is actively pursuing the goal of ending homelessness in San Francisco.
What is home for you?
A house is boards, and nails, and plaster – but a home is where love and memories grow and can be shared.
Fun Fact:
In 2015, I signed up to volunteer at SFSPCA but ended up instead adopting a tripod yellow lab named Sadie!
Favorite Quote:
"You give but little when you give of your possessions. It is when you give of yourself that you truly give." - Kahlil Gibran