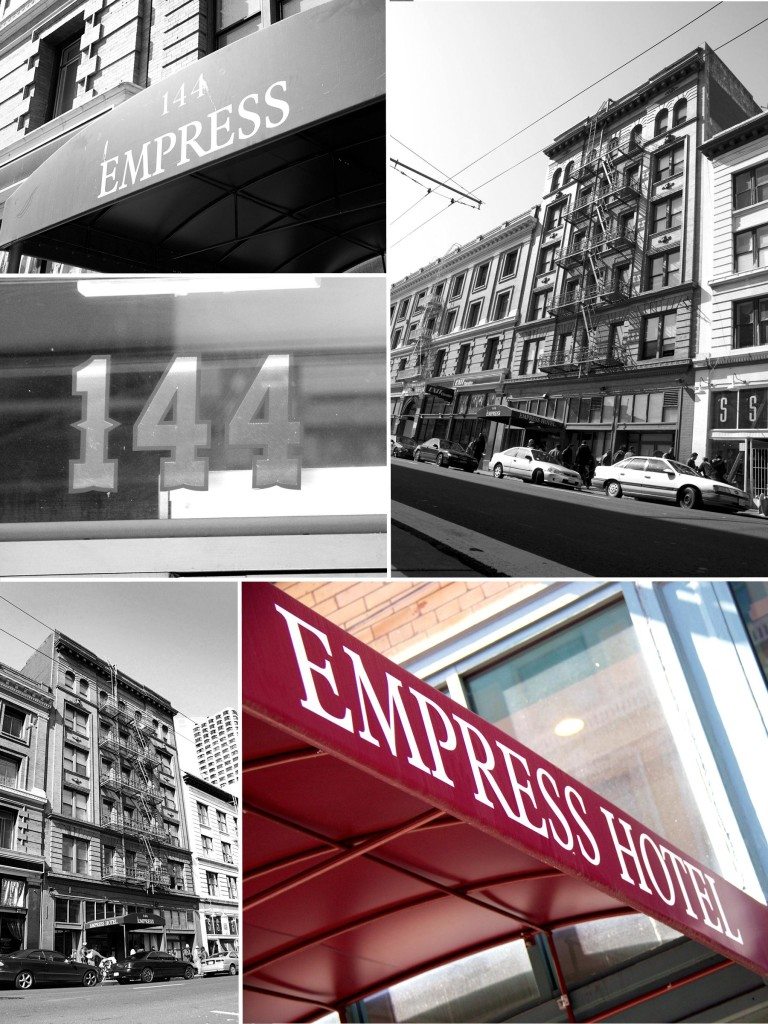 The Empress
The Empress, at 144 Eddy Street, sits very near some of San Francisco's most popular and visited attractions—just down Eddy Street from the Empress is the Powell Street Cable Car turnaround, and Union Square sits just beyond that. But despite its proximity to these tourist-friendly sites, the 100 block of Eddy Street is most definitely an active and fiery part of the Tenderloin. The Empress, at the middle of that block, is a beautiful six-story brick building with 89 housing units.
History
The Empress has been home to Direct Access to Housing (DAH) tenants since 2004 and was one of the two buildings (along with the Pacific Bay Inn on Jones Street) that DISH first took under its control upon the organization's inception in October 2006. In September 2008, the Empress was host to a very special guest: Charles, Prince of Wales, who visited the Empress in order to see a first-hand example of the unique housing program that San Francisco is using in its quest to house the homeless.
Programming
The Empress continues to provide an excellent, clean home to each of its residents, offering Department of Public Health support services staff and a full-time nurse available to all tenants, as well as DISH property management staff on hand to ensure a safe, secure environment and a structured setting for its tenants.
Details & Amenities
Two-thirds of Empress restrooms are private and inside the unit, while the other one-third are shared restrooms, each shared only between two tenants.
The Empress also has a host of amenities to assist tenants in remaining successfully housed: a weekly food market free to tenants, a laundry room, all utilities included in rent and in-unit cable television, monthly community meals and meetings, a number of other community events both repeating each week and on special holidays, and 24-hour front desk staff to assist tenants and ensure that no unauthorized persons enter the building. The Empress community room is a place where tenants can watch television, play cards, sit and read, or just have a conversation. In the last year, the community room has also been used for Bingo nights, a Super Bowl meal and watching party, a weekly Relapse and Recovery Group, a monthly knitting group, and a number of other activities.