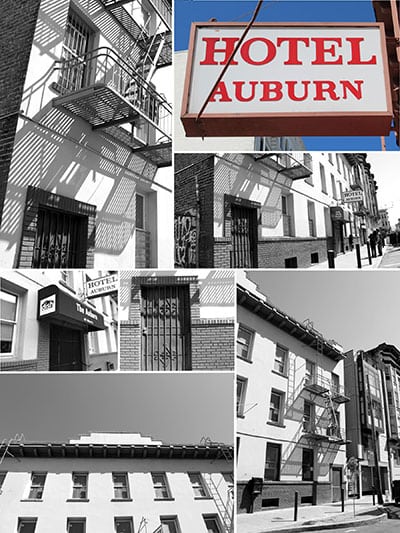 The Auburn
The Auburn, opened in late 2017, located on Minna Street near 6th, is a 70-unit, single adult building serving formerly homeless individuals through the Veteran's Administration Supportive Housing Program and Coordinated Entry. The Auburn offers a safe and welcoming home with on-site Property Management services as well as support services through our partnership with Episcopal Community Services and the Veteran's Administration. To apply, applicants must be eligible for a VASH housing voucher through the Veteran's Administration.
Amenities
The Auburn has 24-hour front desk and facilities staff to assist tenants in maintaining a safe and well maintained home. Tenants reside in furnished single rooms that include a twin bed, a flat screen television, dresser, chair, refrigerator and microwave. Cable and wifi is provided in the building. There are shared bathrooms/showers on each floor and a community kitchen open for residents The building is three stories and does not have an elevator.
Programming
Each month, the building hosts a monthly community meal and community meeting. Throughout the rest of the year, tenants take advantage of a variety of weekly-recurring community events and special holiday events.