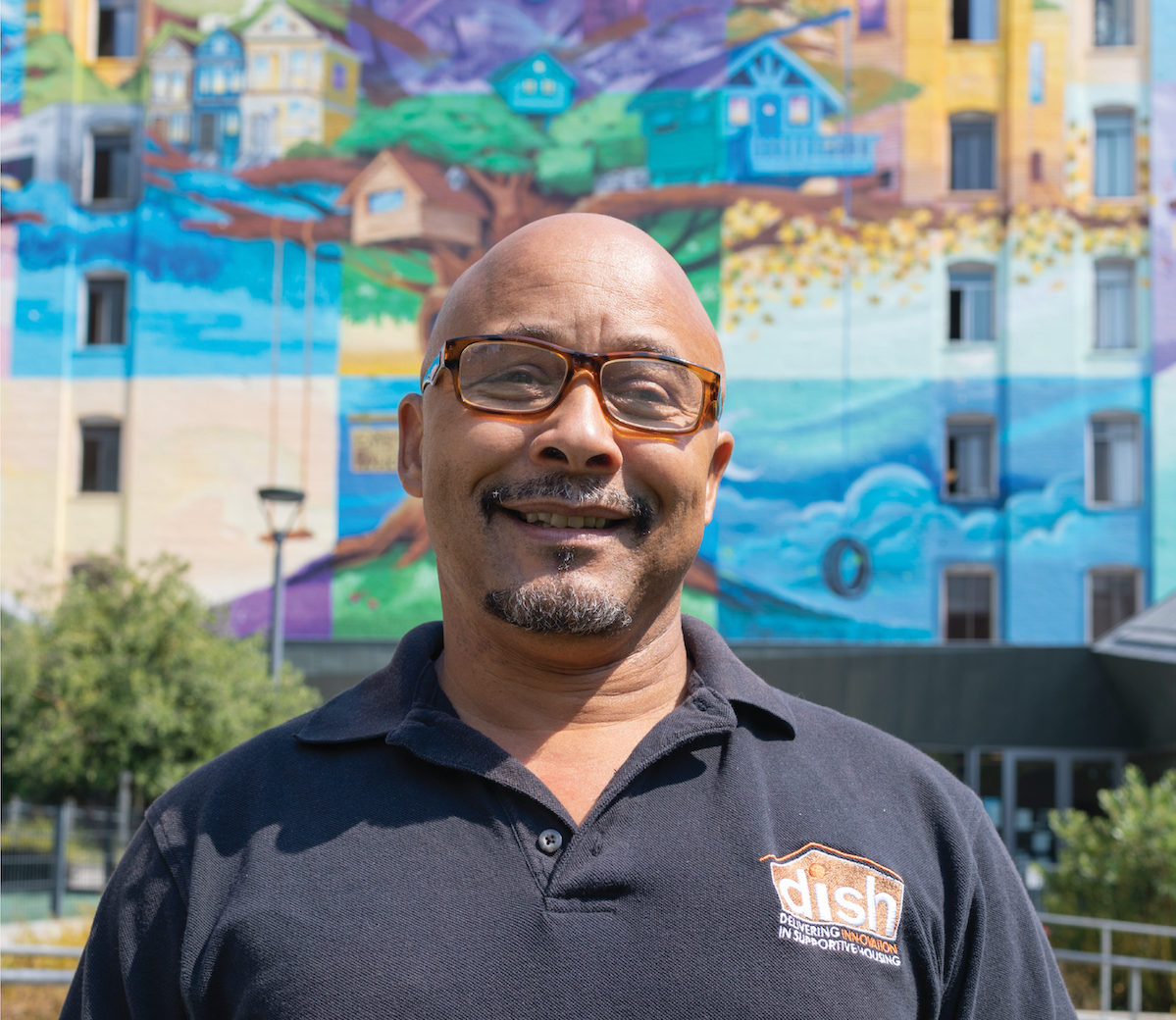 Craig Myers
Unit Turnover Supervisor
Craig grew up in the East Bay. He loves the outdoors, camping / fire pits and riding his Harley and doing projects at his cabin. He spent 8 years in the army traveling and meeting many great friends and 11 years working in an auto factory. Later, he worked as a maintenance manager in a chemical dependency treatment facility where he began to learn more about addiction and homelessness. He was lucky enough to start a career here at DISH and he takes pride in being an original DISH employee. Craig has held many positions here and watched our facilities department as well as our organization mature in many ways to where we are now. What he enjoys are the conversations with our tenants, learning about who they are. They have some amazing stories that will touch you. Through this, Craig has learned that the struggles of today are developing the strength you need for tomorrow. Craig now has 3 grand kids that he loves to spoil any way that he can; he is known as grandpa or Papa Craig. In Craig's words "I love what we do here. For me it's not a job it's what we do."
What is home for you?
A house is a home when you can be you, where you can feel safe, secure, and relaxed. The size of the home does not matter; it can include friends or family, but it's yours. You can shut others out or you can bring them in. It's your choice because it's yours. It's your home.
Fun Fact:
I wanted to be a pro wrestler as a teen. I wanted to be like moon dog. I practiced many crazy stunts.
Favorite Quote:
"The struggle you are in today is developing the strength you need for tomorrow."