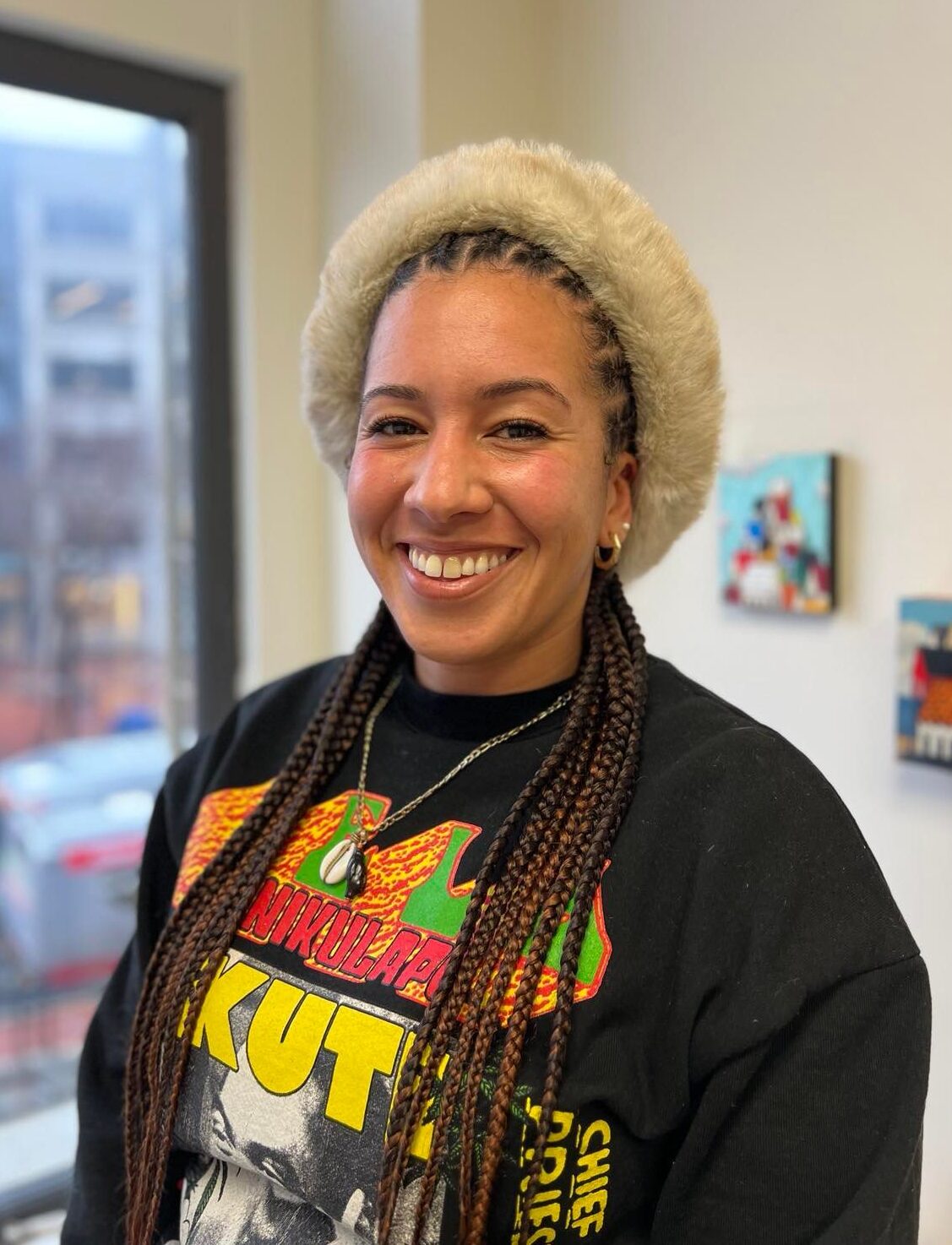 Mattie Loyce
Community Development Manager
Mattie was born and raised in San Francisco to a proud family of activists, artists, and civil servants. In 2008, she left her beloved city to complete her Bachelors in Sociology in Boston, MA. Directly out of undergraduate, she started her career in community mental health working between adult residential facilities and providing in-home therapy for children and families. As an interdisciplinary artist herself, she has always made space for her dual interests in community advocacy and the arts. In 2014 she started her own traveling art gallery supporting emerging artists of color which she brought across the US and then led her to London for her Master's Degree. She spent almost 4 years in London working in the arts as a curator and programmer before coming back to San Francisco in February of 2020.
Mattie joined DISH in June 2021 after running creative and holistic programs with a partner organization EngAge from August of 2020. Mattie could not be more happy and grateful for the opportunity to work with DISH in this new role of Community Development Manager. 'I get to mix almost everything I care about; arts, community advocacy, holistic healing, and caring for the city and people of San Francisco -what more could I ask for?!
What is home for you?
I think home is a place you can be uninhibitedly yourself, feel loved, seen, supported and free. I find/feel home in places, people, and moments.
Fun Fact:
I learned to swim before I learned to walk! I am a BIG lover of the ocean, and water in general.
Favorite Quote:
'If you dare to struggle, you dare to win.' Fred Hampton